TAO pAIgesTM is the Intelligent Document Processing platform with the highest Straight-Through-Processing capability.
Do you process large volumes of documents every year in business critical processes? Forget about the problems of inaccuracy, inconsistency, inefficiency and being slowed down by clunky templates and the need for extensive customisation.
TAO pAIgesTM comes to you with proven highest Straight-Through-Processing capability. It's built-in intelligence learns as it works to constantly improve and enhance both accuracy and efficiency of processing. What's more, you are forever free from cumbersome templates and being tied down to the need for constant customisations because TAO pAIgesTM uses a universal model for reading and processing documents of every kind.
The TAO pAIgesTM platform addresses these key problems, smartly.
It is a generic system that can be used by any enterprise, to extract specific entities from most business documents that are used in RPA/automated processes. Its algorithms are trained on a large set of cross enterprise documents. For a specific enterprise it only entails incremental training, if any.
It uses cloud-based, cutting edge ML pipelines making the extraction process scalable, efficient and inexpensive without compromising the privacy and security of enterprise documents.
The system can be integrated with any RPA tool and be tuned to extract relevant entities with near 100% precision providing highest levels of Straight-Through-Processing (STP).
The system has built-in feedback loops that enable to learn and adapt over time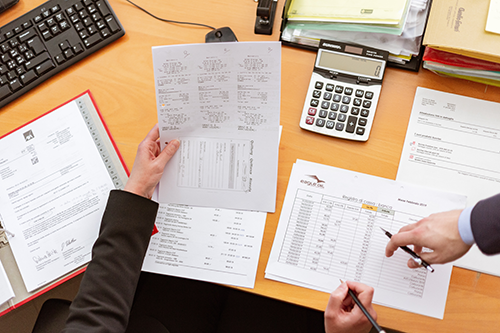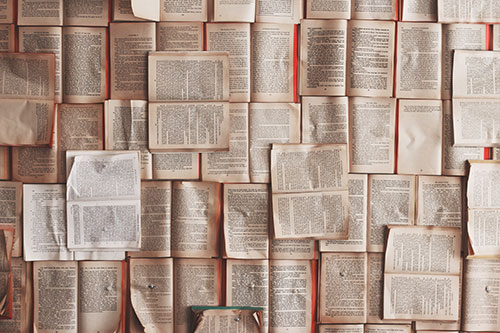 TAO pAIgesTM runs seamlessly across various document types and across business processes such as:
| | |
| --- | --- |
| Business Process | Documents Extracted |
| Invoice Processing | Invoices India/US/Europe |
| Sales Order Processing | Purchase Orders, Sales Orders |
| Patient On-boarding | Govt. issued identity cards, Insurance documents |
| Customer KYC | Govt. issued Identity cards India/US/Europe |
| Insurance Claims Processing | Bills and Invoices |
| Employee on-boarding | Identity documents, pay slips, reference documents, background check documents |
| Proof of Delivery | MRN/GRN, Specification Documents |
| Travel & Hospitality | FSSAI certificates, Vaccination proof, Passport |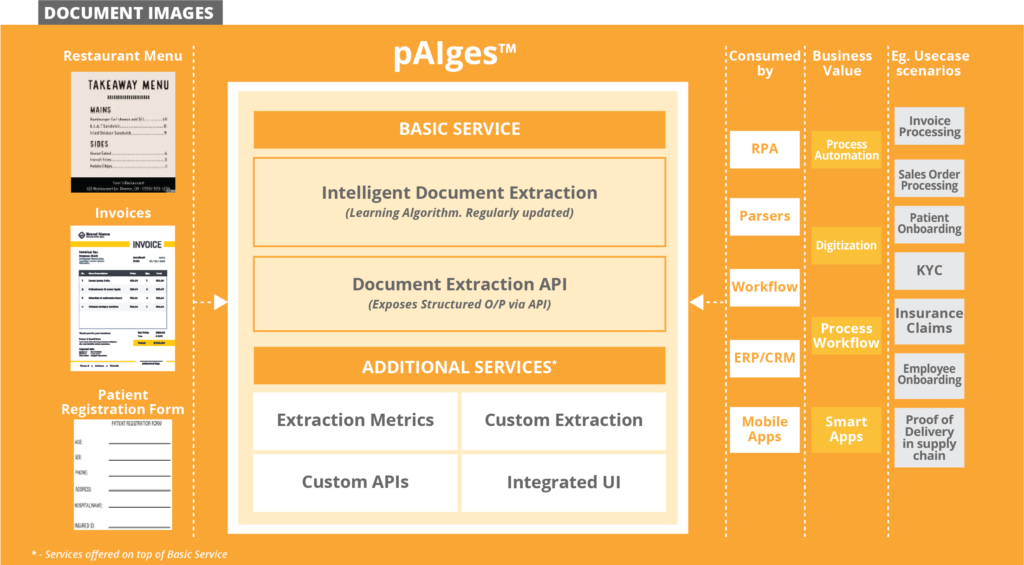 Join other global enterprises that are successfully using the TAO pAIgesTM platform to transform their business processes and enhance the effectiveness of their RPA initiatives.
TAO pAIgesTM comes to you with a suite of value added services including API extensions, Integration with RPA, Workflow or other platforms and custom use case support.
Choose from a range of flexible commercial models to suit your business needs including a Pay-as-you-go model.